Hotel
A fantastic sense of freedom
Freiheitsg´fühl
Relax and revitalise at the Hotel-Gasthof Botenwirt
To us, being on holiday also means being able to simply be yourself. Just let go. Enjoy your time off and the idea of treating yourself to a break. This is best achieved in an environment in which you feel a sense of well-being, and where you encounter like-minded people. In other words: in a place where you feel right at home.
The 3-star Hotel-Gasthof Botenwirt in Faistenau is your home away from home, a place where you can let go and unwind. Let us pamper you in our hotel with authentic home cuisine. Enjoy a cup of coffee and a piece of homemade cake in our comfortable guest lounge or out on the terrace. Step outdoors and discover nature's beauty all around you – from our crystal-clear lakes, to the magnificence of the Salzkammergut mountains. Or sit by the window in your comfortable room, maybe with a cup of tea or a glass of wine, and simply do... nothing. Take the liberty of being entirely yourself. And feeling at home.
We can't say for certain whether or not breakfast is the most important meal of the day. But what we do know is that, when you eat breakfast with us, you'll start your day in an exceptionally delicious way! You can delight in the variety of specialities from our village bakery, and try home-made jams or honey from local beekeepers. And be sure not to pass up our buffet's juicy ham, fresh sausage and fine cheeses. We'll be happy to freshly prepare any egg dishes for you, and we also offer fresh dairy products from the region, as well as sweet and savoury specialities. Our fresh fruit salad is packed with vitamins, as are the different mueslis and juices that we serve.
That means you'll get to start every new day with plenty of energy. All you have to do is help yourself!
Breakfast from 8:00 to 10:00 am
No matter how you have spent your day – whether you engaged in sporting activities in the great outdoors, relaxed in the thermal spa, enjoyed cultural events in the city of Salzburg or spent the day unwinding in our hotel – comfort always awaits you when you step into your room in the evening. You have a choice of seven bright, tastefully furnished rooms in our family-friendly hotel. You can choose between homely and rustic rooms with an understated country house décor, or rooms with a more modern touch.
Thank you in advance for not smoking in our rooms. You are welcome to use the balcony if you wish to smoke.
Great fun for our little guests
Happy kids = relaxed parents. An equation that adds up every time. To ensure your children also have a good time during your stay with us, our hotel has a children's playroom and a children's playground. Your kids can let their creativity run wild in our comfy playroom – be it with crayons, puzzles, toy cars, rideable toy vehicles or other playthings. The children's playground features a swing and a slide. Kids who are a little older can let off steam playing soccer – we've set up soccer goals in our garden for them. Meanwhile, you get to enjoy our sunny terrace while watching your kids romp in the garden – thus proving the above equation correct.
What the "gschmå" Platzln are in the Salzkammergut is the "Ruheplatzl" at the Botenwirt. In our newly designed "Ruheplatzl" you will find relaxation and comfort after an exciting day of vacation. Relax your body on the comfortable loungers in our infrared cabin - read a good book, simply treat yourself to rest and recharge your batteries. You can reserve your private time out by registering in advance at reception. You can easily rent bathrobes at reception (€ 6.00).
Your Botenwirt PLUS:
As our guest at the Hotel Botenwirt, you benefit from other special advantages:
Free Salzkammergut Erlebnis-Card (with a minimum stay of 4 nights)
A drying room for your ski equipment
Free parking right next to the hotel
Hotel
Our
room categories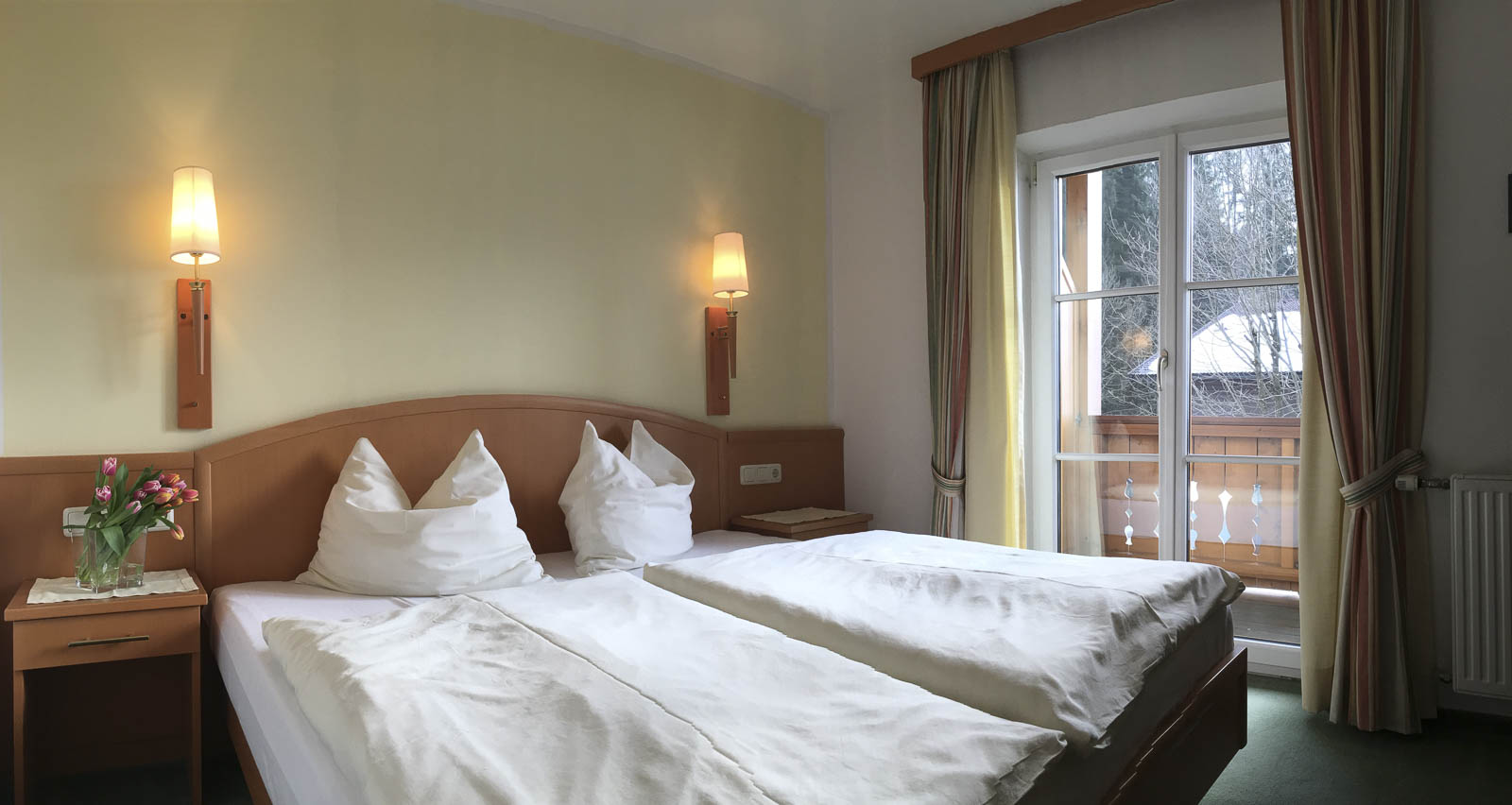 from € 47
/ person. Night

from € 50
/ person. Night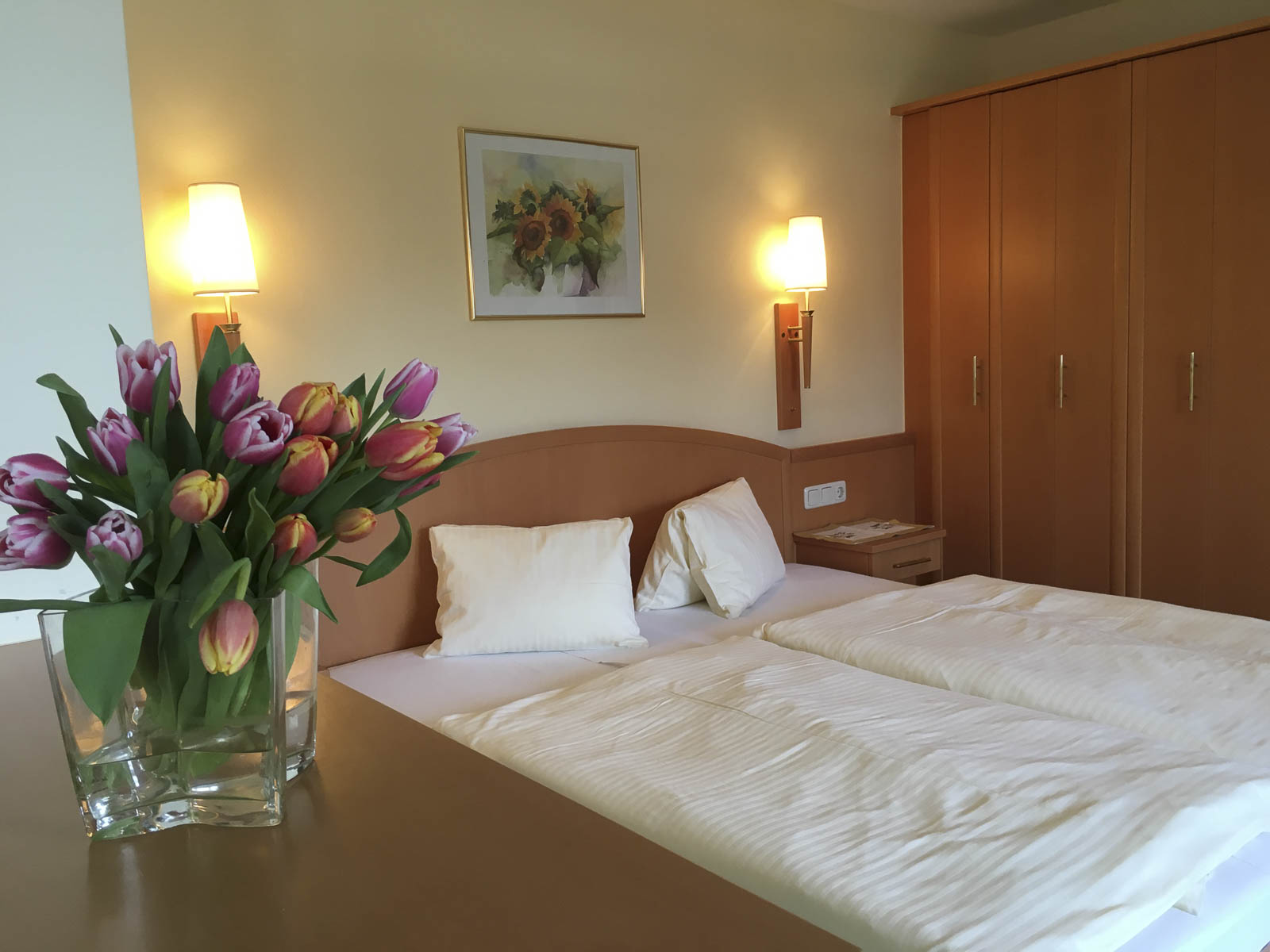 from € 56
/ person Night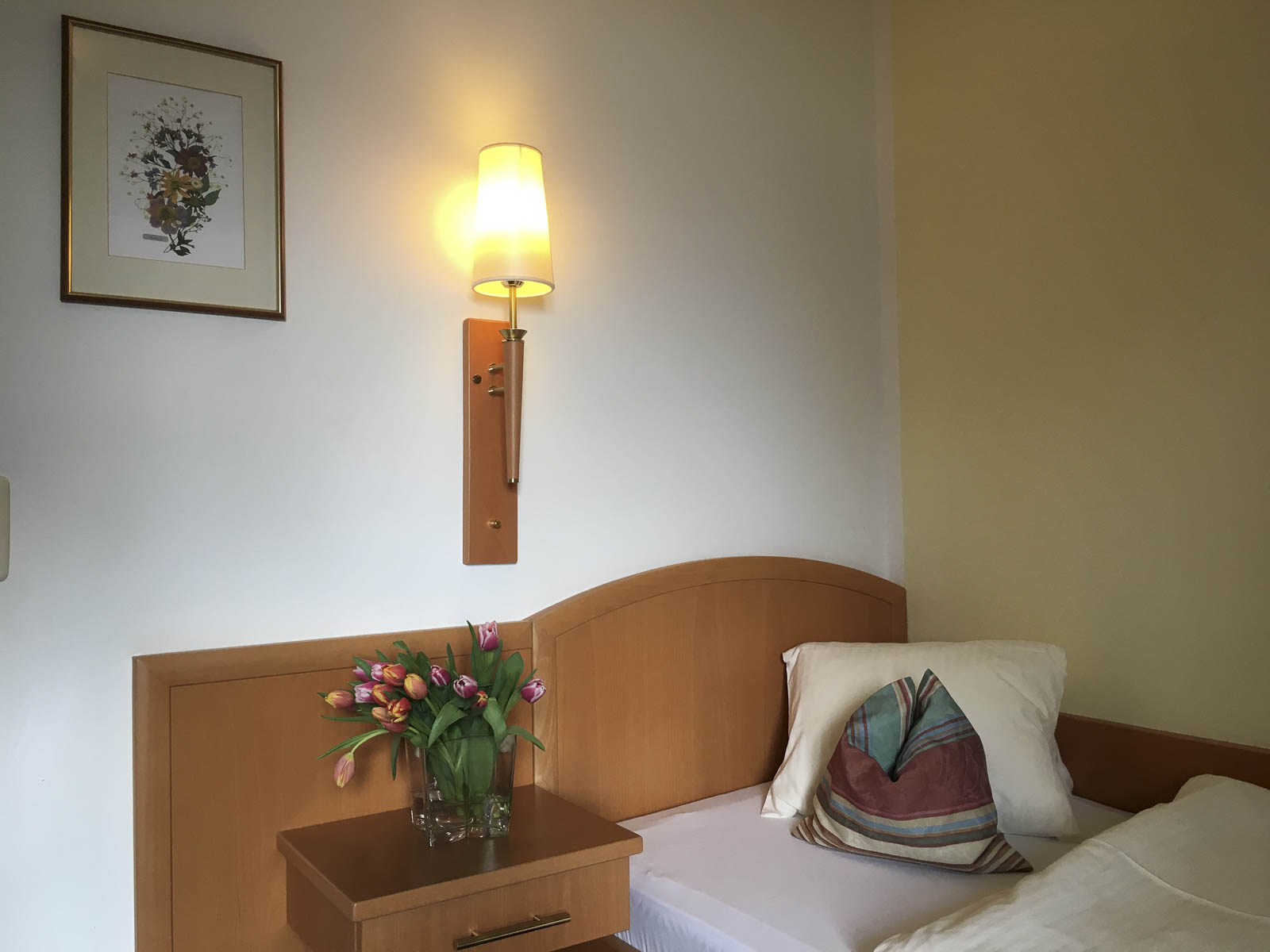 from € 64
/ person. Night